How does the order processing work?
Place the desired item in the shopping cart and go to the end of the shopping cart or checkout.
In order to trigger the order process you are requested to register or to log in.
Take your time to check your order.
After you have ordered your order, you will receive a confirmation by e-mail, which also contains our contact and bank details.
How to pay the orders?



The payment is made by transfer of the bank account details listed in the order confirmation as well as the indication of the order number as a purpose of use within 10 days. If after this period no payment has been received, the order will be automatically canceled.
After full payment your order will be shipped immediately. You will receive a corresponding shipping confirmation in a separate e-mail.


After receiving your order, you will receive a confirmation e-mail with our bank details and a link to the payment system PAYPAL.
If you are not yet logged in to PAYPAL, you can register here for free. Payment via PAYPAL is always free for customers!
Safe, easy and fast pay with PAYPAL:
Your bank or credit card details are only deposited with PayPal. That's why they are not sent over the Internet every time you shop online.
You pay with two clicks. Because you can access your bank or credit card details deposited with PayPal instead of entering them again with every purchase. PayPal payments arrive quickly. Then the seller can ship the goods immediately and you usually get them earlier.
How and when will the order be shipped??
After receipt of payment, we will immediately ship your order in the insured package.
You will be informed about the current order status by e-mail.
We ship with: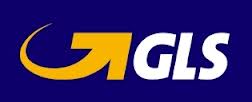 Whether at home, post office or at a packing station!
Just yours PostNumber write on the package and never miss a package with the services of DHL again!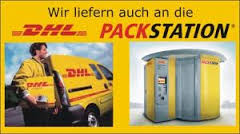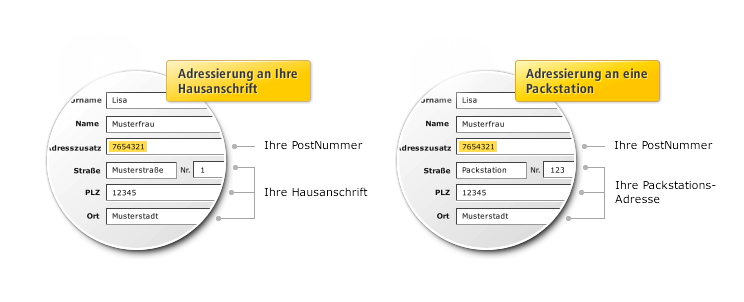 Pick up parcels at the Packstation with the Post & DHL App
For more packstation Informations click here
Prices
Our prices differ between guest, private and commercial customers and are issued according to your registration.
We offer different prices for all articles.

All prices are in Euro.
Private customers incl. VAT plus applicable shipping costs.
Commercial customers plus VAT and plus applicable shipping costs.
In each case the price applies at the time of the order.

They require larger quantities? write us!
Dealer inquiries are welcome.

Delivery times
All items are marked with the delivery time and the expected delivery date.
If an item is not in stock, it can still be ordered from us.
As a rule, the item will be shipped to you within the specified delivery time.
In case of delays you will be informed by e-mail.